Experimental Peking Opera:The Fool Oct.16th, 2016&nbsp&nbspNew Space Theatre, STA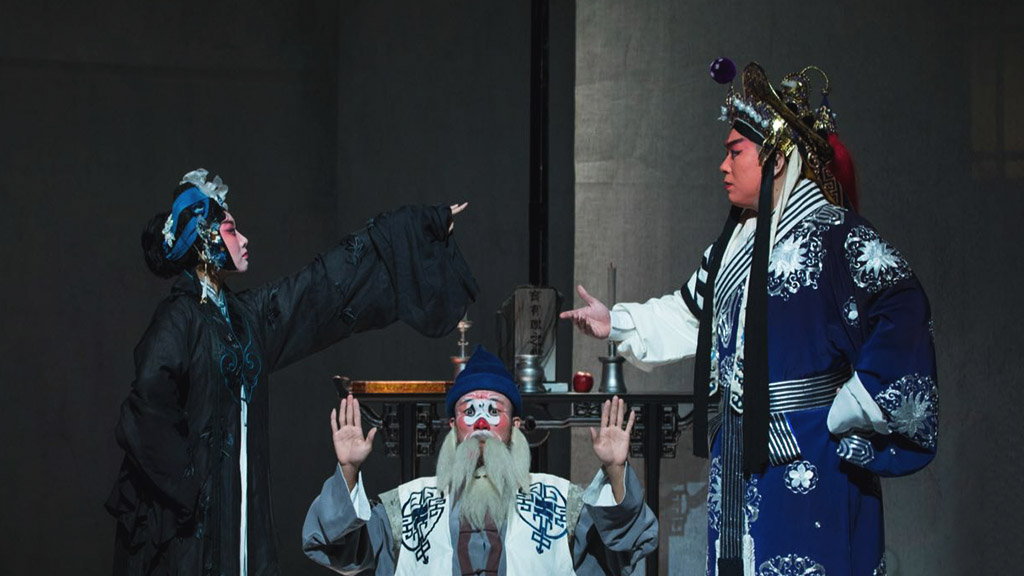 Her husband's sudden death threw her in the empty house rife with sadness. Suffering from loneliness in her prime due to this sudden loss, her golden moments were fleeting away. Her man left her nothing but a plot of land, his horse and his solumn spirit tablet.
  Ever since, she never took off her mourning dress and her face was awash with tears every day, in mourning of her beloved. It became such a routine that she kept the mourning hall for three whole months.
  That persisted until a burst of knock at the door one day. Following that was a man's voice. Looking at each other, he saw the burning passion underneath her makeup.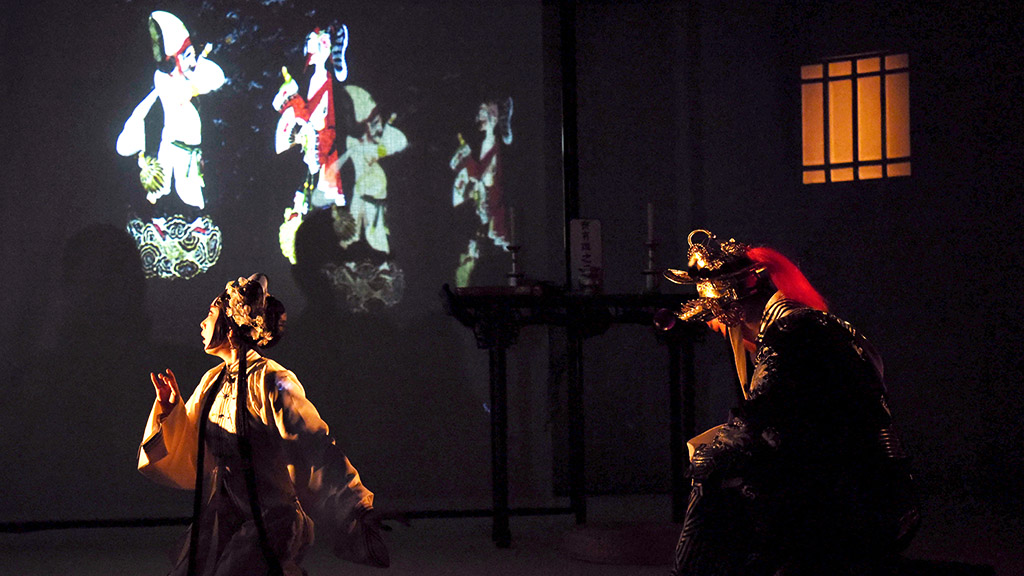 Original Work: ANTON PAVLOVICH CHEKHOV
  Screenpaly: XIA TIANHENG
  Director: ZHU ZHIYU
  Producer:XU HONGYI
  Cast: ZHENG SHUANG WANG XIAOTAO PAN ZIJIAN
  Chinese shadow performance:LI HANXIONG LONG JIAJIE
  Art director:GUO YU
  Music editor:GAO YIMING
  Chinese shadow editor:QIN FENG
  Chinese oper comaser:CHEN PINGYI
  Orchestrate composer:YANG XIAOHUI
  Percussion music designer:GUO LEI
  Stagecraft designer: CHEN HAOQIAO
  Lamplight designer:LI HONGYE
  Modelling designer:XIN XIAODAN
  Costume designer:LEI PAN
  Chinese shadow designer:YANG XIMAN CAI DINGXIANG