RAW Commissioned Works
---
The 22nd China Shanghai International Arts Festival(2023)
Rising Artists' WorksCommissioned Works for Stage Production
Calling for YOU
In 2023, on the tenth anniversary of R.A.W.!, with continuous innovation and self-improvement, we are opening to all young people (under 45 years old) worldwide, not only for original stage performing artists but also for visual artists and curators. R.A.W.!is to support and encourage young artists to participate in the festival, to play a role as a greater platform, to promote the joint exchange and cooperation of young artists in the field of global stage performing art and visual art, and to reflect the new development, new trend and new characteristics of global art.
All artists under 45 years old (45 included) are welcomed to apply for R.A.W.!. Professional stage performing artists, independent curators; individuals or organisations can be valid applicants.
2023 R.A.W.!is calling for YOU. The selected works and youngsters will receive financial, venue, technical and promotional support to develop their ideas into productions and artistic supports from arts panel formed by leading figures in each discipline.
Copyright of selected productions will be shared by auther and China Shanghai International Arts Festival / Shanghai Theatre Academy. China Shanghai International Arts Festival / Shanghai Theatre Academy also owns the rights and interests of the selected works premieres (including but not limited to sponsorship, ticketing, photography and videography,etc.).
Basic Information
Theme is not limited. Works shall display creativity with unique artistic style, focusing on the organic relationship between main subject and the present, society, spectators and performing space.The content shall be artistic, ideological, and ornamental, and must not contradict to national laws and regulations.
Requirements
1. Creators of performing arts (including music, dance, drama, installation, etc)are professional; have the ability to independently create and lead a professional team to complete the whole process from creation, design to priemere.
2. Length: 30-60minutes; no limit on subject nor form; maximum 10 actors/actresses; maximun 15 crew members inclucing technicians and management.
3. Productionmust be original. Applicantsmust ensure that the content of the work is created independently, has not won any competitionaward, orpublished or performed in publicever. Productions will be premiered at 22nd China Shanghai International Arts Festival R.A.W.!.
What to have ready
1. The completed 22nd China Shanghai International Arts Festival(2023) Rising Artists' Works Commissioned Works for Stage Production Application Form.
2. 1 or 2 recent photos.
3. Previous production(s), including but not limited to video, audio, media exposure, commments, etc.
4. Drama shall submit a completed script or outline and a no-less-than-5-minute video clip of script reading or audition piece; Music shall submit a no-less-than-5-minute audio file; Dance shall submit a completed structure description and a no-less-than-5-minute video clip of dance piece; Installation shall submit outline/sturcture description and sample(s).
5. Non-Chinese production(s) are required to submit an English version.
6. Total application file is no more than 1 GB.
Contact Us
1. Online Application (highly recommended)
Please send e-version application forms and supporting materialsto youngtalents@163.com with"2023 R.A.W.! + Genre + Applicant Name"as subject. BaiduNetdiskdownload links and passwords of audio and video files written in email body arehighly appreciated.
2. Kuaidi/Mail Application(delivery fee prepaid)
Please sendyour application forms and supporting materials in paper version or in flash disk to the following address:
3rd Floor, No.101 South Chengdu Rd.
Huanpu District, Shanghai, PRC
200020
22nd China Shanghai International Arts Festival Committee of the R.A.W.! Program
上海市黄浦区成都南路101号3楼
中国上海国际艺术节"扶持青年艺术家计划"秘书处
邮编:200020
* Please write '2023 R.A.W.! Application' on the parcel cover.
Deadline
27th April 2023 (subject to the time of receipt by the committee)
Appendix I:R.A.W.! Commissioned Works Application Form for Stage Production
* The explanation rights belong to the organizer of the event.
* Please find more on official WeChat Subscrition 'RAW扶持青年艺术家计划'.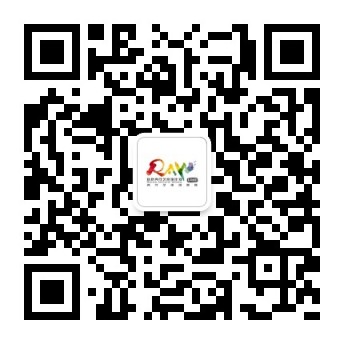 Rising Artists' Works (R.A.W.!)was established in 2012 by China Shanghai International Arts Festival. R.A.W.! has built a practical platform for young artists to create and explore. It provides opportunities of international exchange and collaboration to broaden global perspectives. It also incubates original works that represent China's new generation with worldwide influence and competitiveness. To this day, R.A.W.! has commissioned 91 young artists active in all fields to create 77 original works of stage arts works, and made close connection with Asia society, USA; COIL Festival, USA; Budapest Spring Festival, Hungary; Southbank Centre, UK; New Version Arts Festival, Hong Kong China and Sibiu International Theatre Festival, Romania, etc. Part of works has been performed 27 times in United States, Hungary, United Kingdom, Australia, Isarel,Norway, Romania, South Korea, Germany and Hong Kong China, etc.